6 Promo Products To Start Your Summer!
Summer is finally here!
Warmer months are upon us, and you know what that means: it's time to hit the water and have some fun in the sun!
Make sure you and your customers are prepared for all that summer has to offer with these six promo products.
Beat the spring and summer heat with the Large Deluxe Misting Fan by Kooziegroup. The 2-in-1 fan comes in 5 different colors, and it not only holds 10 oz. of water (which, in other words, means you have over 1,000 cooling mists at your disposal!) but is also able to provide a fresh breeze as well. This may end up being the new crowd favorite!
With the warm temperatures and sunny days come the age old enemy: sunburn. The Sun Bum® Beach Bum kit has all of the products needed to enjoy a day at the beach, hike or company trip without worrying about your skin. The kit comes in a cotton carrying pouch and includes a Sun Bum® 3 Oz. SPF 30 Sunscreen Lotion, Sun Bum® 3 Oz. Cool Down Lotion, and Sun Bum® SPF 30 Lip Balm.
Summer is never complete without a nice iced coffee or tea. What you could do without are all the ice cubes making your cold press more water than coffee. Stainless Steel Ice Cubes could be your answer. These BPA free Ice Cubes are made from food-grade stainless steel and come in a plastic storage case that make storing them a breeze. All you need to do is freeze them an hour before you use them, and let the iced drinks keep coming.
Staying hydrated can be a challenge, but with the single wall 25 oz. Hampton Stainless Steel Bottle, it may get a little bit easier. This sleekly designed bottle is BPA free and has a threaded lid with a braided coated wire carrying loop. With 4 different colors to choose from, it's the perfect companion for every outing.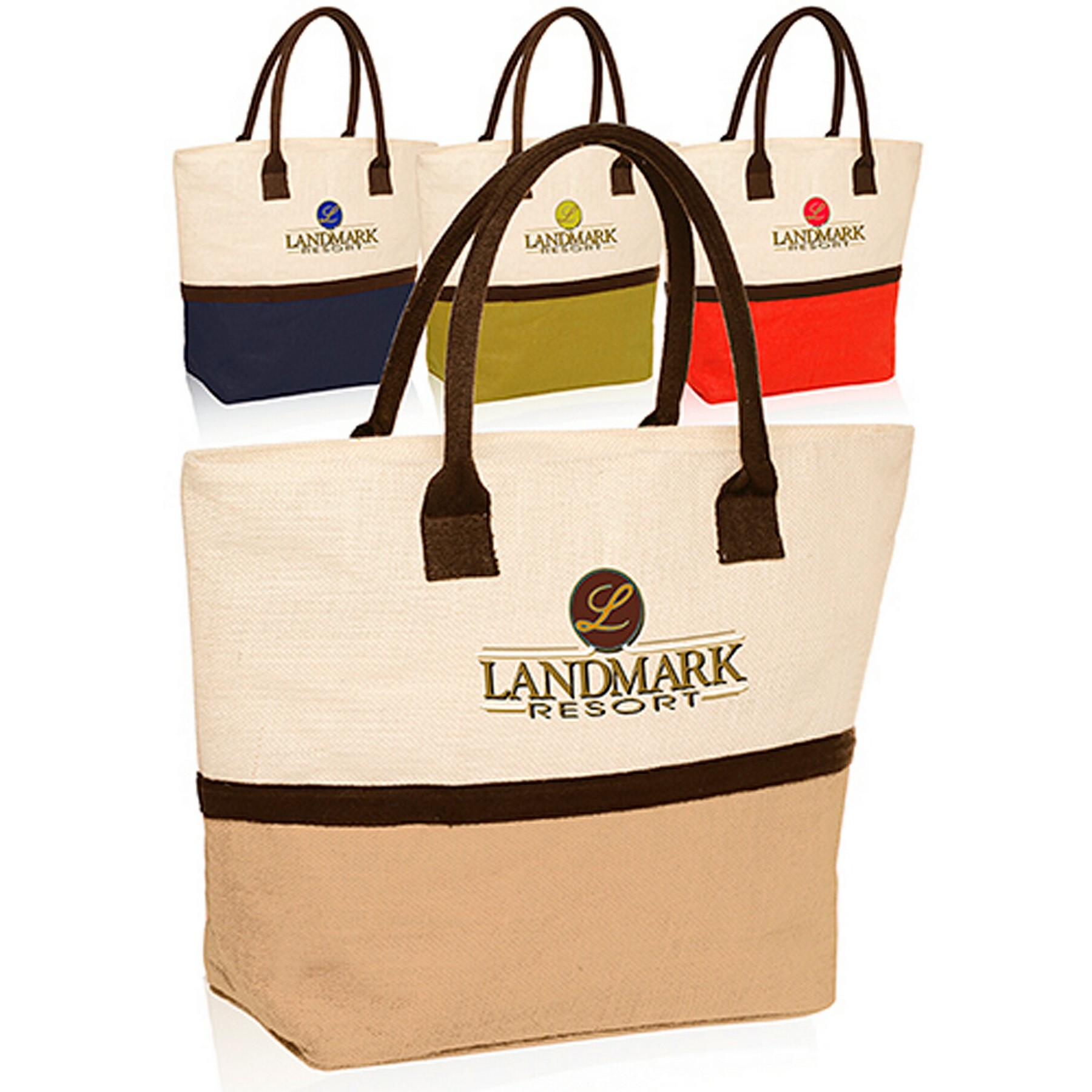 Whether you're getting ready for a picnic, day at the beach, or vacation, this tote has the versatility and space to accommodate it all. The Two-Toned Jute Beach Tote Bag is an eco- friendly choice that comes in natural beige, navy blue, and red.
No trip to the beach or park is complete without the perfect towel or blanket. The Bungalow Beach Towel is made from 100% cotton and can also be used as a blanket. With 5 different color choices, it'll be easy to find the perfect fit for you and your business.
Did you like what you saw? Or did you get bitten by the inspiration bug? Call or email us, and we can make all your promo dreams come true!
---
Category: Promotional Product Ideas
Tags: summer, spring, outdoors, blanket, picnic, sunshade, first aid kit, sun, garden, fan, pool, beach, lake